not much to report from us other than Buzz broke his drum throne at practice mid song(a truly hilarious moment) and we lost Matty B but later found him. Glad to have our Matt back in one piece!
FUCKING WEDNESDAY BRAH!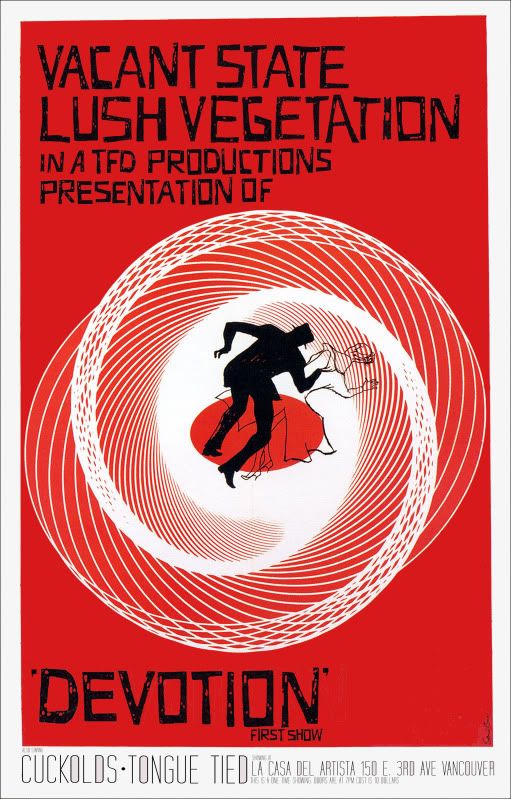 from the mouth of the almighty dave mac himself:
"
Wednesday September 22nd
@ La Casa Del Artista

Vacant State (this is hardcore)
Lush Vegetation (vancouver assholes)
Devotion (Kram-a-lam-a-first show)
Cuckolds (ex Reserve 34, DBS, The Redlight Sting, Nadir, Kid Icarus, The Self Esteem Project, Thibault, Hooray For Everything, 12 Gauge)
Tongue Tied (vancouver new blood)

7pm $10
come party
"